Product Information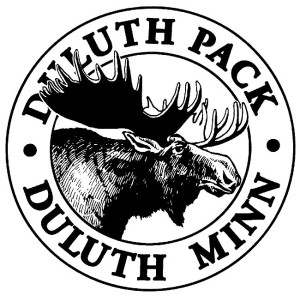 Description
An ideal companion for bikers and commuters alike, the bag offers the option of rolling the bag down to accommodate a small load or higher to pack everything you might need for a weekend.  The pack rides snug against the back; meaning no shifting around on your ride to work, and no accidentally bumping strangers on the subway.  With the same traditional aesthetic as Duluth Pack's popular Scout and Scoutmaster Pack, this bag is sure to be your go-to everyday backpack.
Shoulder strap side wings
Extra canvas length to roll your pack close to optimally secure your goods at whichever height desired. 22″ total height. 16″ high at tightest roll.
Riveted leather reinforcements to make it a multi-generational heirloom.
Hand constructed 15 oz. canvas for durable quality and heritage "better-with-age" aesthetic.
Outside pocket for easily accessing important items.
Flexible cotton straps provide durable comfort.
12″W x 4″D x 16″H (to 22″)
The Scout Series started with the Scout Pack, a scaled-down version of their world-famous canoe pack patented in 1882.  The concept for the series arose when a New York Times fashion writer, who happened to be a long-time Duluth Pack fan, proposed the concept of the smaller bags.
Duluth Pack has continuously handcrafted hunting, shooting and outdoor gear in Minnesota since 1882.  The quality, time-tested craftsmanship & hardware are guaranteed for life.   Duluth Pack strives to make the world's best high-quality canvas and leather packs, luggage, purses and briefcases, and will continue to make them in the USA with a lifetime warranty.