Product Information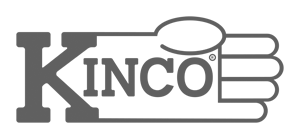 Description
The Kinco Pigskin Ski Gloves feature the following:
Durable pigskin leather outwears regular cowhide and fabric ski gloves
Extra HeatKeep® thermal lining for those exceptionally cold days
Reinforcing leather patches sewn with Draylon® thread covering the palm area and fingers for extra abrasion protection
Pre-treated with REVIVEX® waterproofing solution
Kinco is a second-generation family-owned business in Portland, Oregon, making quality work, safety, garden, and thermal gloves since 1975.  Every item is carefully designed to ensure the right grade of leather or weight of fabric is used.  A more expensive keystone thumb design is used because they know it offers greater ergonomic hand comfort and longer wear!