Product Information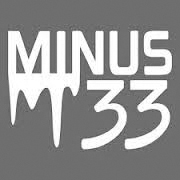 Description
Simply put, this scarf makes a statement. Wear it to work, wear it during an evening on the town, or wear it out on the trail.  Once you feel how incredibly soft and smooth this scarf is, you'll fall in love with it.  Whether you are climbing to the top of a high mountain, dashing to class on a cold college campus, or walking to work in the windy city, the warmth of this Minus33 Alpine Scarf makes your journey more enjoyable.
• 100% 17.5 Micron Merino Wool • Double-layered for extra warmth
• Weight of Scarf= 4.8oz
• Imported
• One size fits all
CONTENT:  100% Merino Wool, 170 g/m2 Jersey Knit, 17.5 Micron Fibers, UPF Rating 25        
WASHING AND DRYING INSTRUCTIONS:
DO:
Turn Inside Out
Wash with like colors
Machine Wash Cold on Gentle Cycle with a mild or wool-specific detergent
Tumble dry low heat
Store your wool in an airtight container when not in use
DO NOT:
Do not use a fabric softener – our wools are super soft already. Fabric softener coats the wool in chemicals that inhibit wool's natural wicking and thermal properties!
Do not use detergents that contain bleach
Do NOT use Bleach of any kind – Bleach destroys wool!
Minus33 Merino Wool Clothing and Wool Baselayer was started with the foundation of providing high quality, warm, comfortable and functional Merino Wool Clothing and Merino Wool Socks to the active and Outdoor community.