Product Information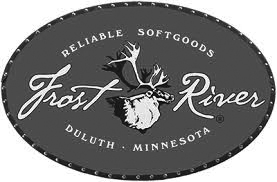 Description
A versatile shoulder bag with pockets and a rolltop.  Like a convertible… with the top down.  A safe and secure spot to store your stuff whether you're biking the Skyline Parkway along Duluth's hillside or hunting agates along the Lake Superior shoreline.
There's quick, easy access through the top with a rolldown flap that secures shut with a leather strap and solid brass post. Two pockets inside, one works great for a phone. Four pockets outside, one on each side: one with a zipper on the front, and a full length slip pocket at the back.
Size:  11.5″ to 16.5″h x 9″w x 3.25″d
Closure:  Rolled closure with leather strap and solid brass post.
Handle:  1.5″ cotton web, adjustable for length.
Exterior Pockets:  Zip pocket on front, slip pocket on back, narrow pockets on each side.
Interior Pockets:  One medium slip pocket at front, full size slip pocket at back.
Weight:  1.2 lbs.
Materials:  18 oz. waxed canvas; 10.10 oz. waxed canvas; premium leather; 1.5″ cotton web; nylon zipper
Made in the USA.
The shoulder strap is adjustable for length, the roll-down opening is adjustable for height and capacity.  It's made at Frost River from classic waxed canvas; here's a bag that'll last and be at your side for years.
Frost River products are hand-crafted and made without compromise from the highest quality components.  Their forefathers knew what Frost River knows now: That deep forests, driving rains, drifting snows and rock-strewn portages do a great job of helping you sort out your character and find the parts of you that really matter.