Product Information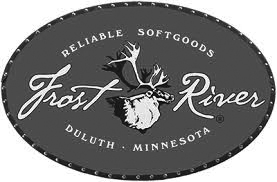 Description
Bring a little sustainability into your lunch break.  This lunch totable is a permanent version of those brown paper bags you used as a kid, except this one will last forever! Waxed canvas makes it unique and water resistant.  Frost River makes it durable.  This Lunch Bag shuts with a leather strap through a leather tab.  It'll hold your lunch for a lifetime.
Durable and water resistant (also fruit juice, salad dressing, applesauce, and hummus resistant), this bag will hold up to years of daily use.  The Original Lunch Bag has a rolled top and leather closure strap.  Keep your snacks where they belong and do something sustainable for yourself and the planet.  Pack your lunch in a Frost River.
Size/Volume:  13″h x 8″w x 5″d. (520 c.i.).
Weight:  10 oz.
Closure:  Harness leather strap.
Materials:  18-oz. waxed canvas; premium leather; solid brass.
Made in the USA.
Frost River products are hand-crafted and made without compromise from the highest quality components.  Their forefathers knew what Frost River knows now: That deep forests, driving rains, drifting snows and rock-strewn portages do a great job of helping you sort out your character and find the parts of you that really matter.  Like all Frost River items, it's handcrafted at Frost River in Duluth Minnesota.