Product Information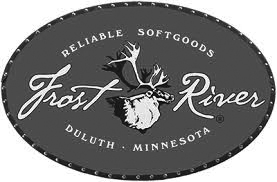 Description
Bags to add order to your baggage. We make 'em in three sizes, all have a wider bottom and a zip top. Accessory Bag XP's offer snaps so you can snap bags together or attach them to larger bags for travel.
Add some organization to your pack or bag. Accessory Bags are available in three sizes and hold a surprising amount due to their triangular shape– a wide bottom and zippered top.
The XP versions have added snaps that allow several to be attached together.  Adding extra capacity is a snap! Spacing is standard between Small, Medium, and Large, that way they can all work together.
SIZES:
827 – Small Accessory Bag – 4″h x 8.5″w x 3.5″d. (119 c.i.)
828 Navy – Navy Small Accessory Bag – 4″h x 8.5″w x 3.5″d. (119 c.i.)
828 – Medium Accessory Bag – 4.5″h x 9″w x 3.5″d. (142 c.i.)
829 – Large Accessory Bag – 5″h x 11″w x 4″d. (220 c.i.)
FEATURES:
Weight:   Small: 0.20 lbs.; Medium: 0.25 lbs.; Large: 0.28 lbs.
Narrow top keeps a low profile.
Heavy duty zippers.
Wide bottom for big volume.
Materials:  18-oz. waxed canvas; coil zipper; metal zipper pull.
Endless uses.
Hand made in Duluth, Minnesota
Frost River products are hand-crafted and made without compromise from the highest quality components.  Their forefathers knew what Frost River knows now: That deep forests, driving rains, drifting snows and rock-strewn portages do a great job of helping you sort out your character and find the parts of you that really matter.
All Frost River items are hand-crafted in the USA.