Product Information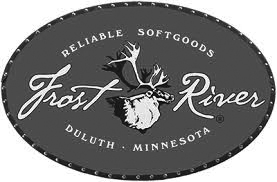 Description
Keep your suds safe, secure, and ready for travel in a waxed canvas Growler Pack!  Available for single growlers or pairs.
Schlep your suds in style with The Original Growler Pack.  Whether you're going to an upscale dinner party, four portages into the Boundary Waters, or just headed home, these beer hauling packs will be the talk of any event.
A layer of foam (the padding kind, not the beer kind) keeps contents cool.  The Original Growler Pack holds one 64 oz. bottle and has backstraps.  The Growler SlingPack has a single strap, grab handle, and gathered top.
Put some reusable reliability in your beer run… Cheers!
Size:  12.5″h x 6″w x 5″d (One growler).
Weight:  1.15 lbs.
Backstraps:  1″ cotton web with adjustable slides.
Closure:   Large flap covers main compartment, para cord, drawstring gusseted opening.
Materials:  18-oz. waxed canvas; foam pad; premium leather; solid brass hardware.
Made in the USA.
Frost River products are hand-crafted and made without compromise from the highest quality components.  Their forefathers knew what Frost River knows now: That deep forests, driving rains, drifting snows and rock-strewn portages do a great job of helping you sort out your character and find the parts of you that really matter.
All Frost River items are hand-crafted at Frost River in Duluth, Minnesota.
Also available:  The Double Growler (961).