Product Information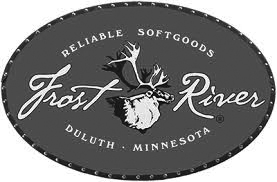 Description
A handy, stowable waxed canvas bucket that comes in a half gallon size.  This half will fit a growler.  It's great for hauling water or whatever.  So many great jobs for a bucket … but who brings a bucket on a hiking or camping trip?  Frost River thought the same thing before they came up with a portable one, and being made of canvas, it's collapsible.  Handcrafted, it holds about a half gallon (a growler of beer fits fine).  Built from their 18-oz. waxed canvas with a trusty grab handle.  Yes, they'll leak a little (what do you expect from a canvas bucket?).  We left one filled overnight, in the morning there was still more inside than what leaked out.  That's certainly long enough to get a load from the lake and back up to camp.
Size:  5.5″d x 10.5″h.
Weight:  0.3 lbs.
Materials:  Waxed cotton canvas; 1″cotton web.
Made in the USA.
Frost River products are hand-crafted and made without compromise from the highest quality components.  Their forefathers knew what Frost River knows now: That deep forests, driving rains, drifting snows and rock-strewn portages do a great job of helping you sort out your character and find the parts of you that really matter.
All Frost River items are hand-crafted at Frost River in Duluth, Minnesota.