Product Information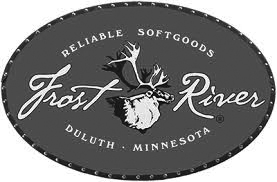 Description
Insulation for your beverage…. it's kozy.  Fits most standard beverage cans and bottles, and makes them classy, cozy, keeps them cool.
Keep your hand warm and your beverage cozy cool in a waxed canvas Can Insulator.  Lined with foam, these things work.  Raise a can to American manufacturing!   Made at Frost River in Duluth, Minnesota.
Waxed Canvas.
Premium Leather Frost River Logo.
Made in the USA.
Frost River products are hand-crafted and made without compromise from the highest quality components.  Their forefathers knew what Frost River knows now: That deep forests, driving rains, drifting snows and rock-strewn portages do a great job of helping you sort out your character and find the parts of you that really matter.