Product Information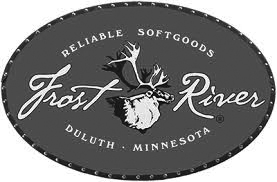 Description
A leather wallet with minimalist design, the Leather Card Holder has two slip pockets for cards or cash.  The leather will polish and patina over time, showing your years of use and making this a piece you'll want to hold onto.
Frost River's Card Holder works great as a slim and trim wallet.  Slots for business cards on one side, a driver's license and plastic cards on the other.  Made from Red Wing boot leather, it rides fine in the front pocket of a pair of jeans.  Sleek, secure, reliable.
Premium Leather.
Frost River Logo.
Made in the USA.
Frost River products are hand-crafted and made without compromise from the highest quality components.  Their forefathers knew what Frost River knows now: That deep forests, driving rains, drifting snows and rock-strewn portages do a great job of helping you sort out your character and find the parts of you that really matter.