Product Information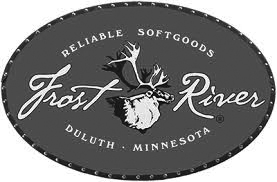 Description
Works in the garden, as a baby bag, at the grocery store, in the passenger seat of your car, or just for your day-to-day roving.  Really, this tote works anywhere.  However you use it, you'll appreciate the heavy duty construction, the water resistant waxed canvas and the multitude of pockets on the Crosby.
Make trips to and from the garden a breeze.  The main compartment is spacious to haul vegetables and fruits.  The outside pockets provide a spot for tools and equipment to keep them from bruising your bounty.  Web handles help to haul, waxed canvas will last for years.  Even if you don't have a "green thumb" the Crosby makes a handy tote for whatever you want to carry.  It makes a great baby changing bag!  Made in Duluth MN.
Size:  13″h x 16″w x 7.5″d.
Weight:  1.75 lbs
Handles:   1.5″ cotton web.
Exterior Pockets:   8 slip pockets
Base:  Double Canvas.
Materials:  18 oz. waxed canvas; cotton web.
Made in the USA.
Frost River products are hand-crafted and made without compromise from the highest quality components.  Their forefathers knew what Frost River knows now: That deep forests, driving rains, drifting snows and rock-strewn portages do a great job of helping you sort out your character and find the parts of you that really matter.