Product Information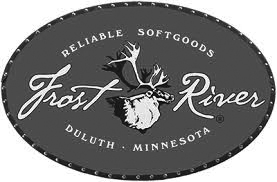 Description
The Curtis Flight Bag is waxed canvas luggage built for a lifetime of travels.  Simple and refined with a large main compartment, plus added funk on Frost River's Flight Bag with the extra utility of outside access pockets that let you journey more easily with the Curtis.
The Curtis Flight Bag makes flying with a carry on bag easier and handier than ever, now that there's a spot to stash your paperwork.  The twin pockets at the back readily stow a folded newspaper or magazine.  The zippered pocket in front provides security for documents and valuables you need to keep track of.  There's an inside pocket under the zip that's perfect for a boarding pass and passport.  The Curtis lends a touch of funk to a Flight Bag.
Size:  14″h x 20″w x 10″d.
Weight:   3.25 lbs.
2 slip pockets, one side pocket, 1 Zip pocket with inside slip pocket on other side.
Double canvas base.
Rolled leather handles
Solid brass hardware
2″ Cotton web shoulder strap with adjustable slide and snap hooks.
Materials:  18-oz. waxed canvas; premium leather.
Made in the USA.
Frost River products are hand-crafted and made without compromise from the highest quality components.  Their forefathers knew what Frost River knows now: That deep forests, driving rains, drifting snows and rock-strewn portages do a great job of helping you sort out your character and find the parts of you that really matter.  Frost River — Built by hand.  Made in the USA.