Product Information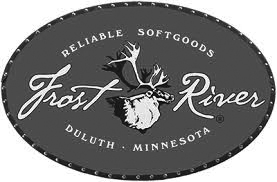 Description
Aaah… the beauty of pure function!  Nothing fancy here, just a simple waxed canvas bag with premium leather, solid brass hardware and room to pack neatly or cram stuff in — depending on the time frame and nature of your escape.  Comes with a shoulder strap, so you're good to go.
Rugged simplicity. If you want to keep the weight, cost, and fuss to a minimum check out the Flight Bag. Leather handles add reliability, a double layer of waxed canvas at the bottom resists abrasion, leather protects corners and adds class.  The CarryOn makes a neat and trim weekend bag; it complies with airline requirements for onboard luggage.  The Flight Bag Carry-On includes a web shoulder strap with solid brass hardware. The strap attachment points are leather reinforced and placed on opposing sides of the generous zip opening. The arrangement makes a balanced and shoulderable load.
Size:   16″h x 22″w x10″d
Weight:   3.1 lbs.
Premium leather handle grip
Heavy duty zippers
Solid brass hardware
Double canvas base.
Rolled leather handles
Leather Frost River patch
2″ Cotton web shoulder strap with adjustable slide and snap hooks.
Materials:  18-oz. waxed canvas; premium leather.
Made in the USA.
Frost River products are hand-crafted and made without compromise from the highest quality components.  Their forefathers knew what Frost River knows now: That deep forests, driving rains, drifting snows and rock-strewn portages do a great job of helping you sort out your character and find the parts of you that really matter.  Frost River — Built by hand.  Made in the USA.