Product Information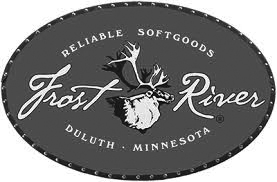 Description
Portable size, reliable construction — A classic knapsack, built at Frost River in Duluth, Minnesota, USA.
The generous top-flap buckles over the Knapsack's ample opening; cordlock and drawstring cinch out spindrift and alpine blasts.  Comfortably wide cotton web shoulder straps plus a large grab loop complete the pared-down elegance of the Frost River Knapsack.
A classic daypack, simple, functional, and effective– The Knapsack's size works great for kids or adults, the shape works fine for folders and textbooks, there's room for a fleece jacket and a lunch.  It's easy to pack and easy to wear, the size prevents you  from packing too much but allows just enough.
Like everything Frost River makes, the Knapsack is made by hand by Frost River in Duluth, Minnesota, and backed by their Lifetime Guarantee.  It's built to last.
Size:  16″h x 16″w x 4″d
Pockets:  Internal hanging zipper.
Closure:  Para cord cinch; flap over main compartment..
Shoulder Straps:  2″ cotton web faced with 1″ cotton web.
Grab Handle:  1″ cotton web.
Materials:  18-oz. waxed canvas; premium leather; solid brass hardware.
Made in the USA.
Frost River products are hand-crafted and made without compromise from the highest quality components.  Their forefathers knew what Frost River knows now: That deep forests, driving rains, drifting snows and rock-strewn portages do a great job of helping you sort out your character and find the parts of you that really matter.