Product Information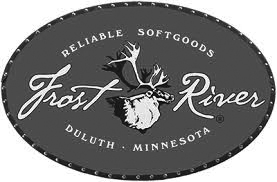 Description
Classic Canoe Pack, sized in the middle. 
Put this box style canoe pack in your will— it's gonna outlast you. Built rugged and robust from natural waxed canvas, premium leather, and solid brass hardware.  Frost River canoe packs all offer steadfast sanctuary for fragile ultralight camping gear.  Just as a turtle appreciates his shell, your lightweight synthetics will relish traveling in hearty, natural materials.  Plus it strikes a harmonious chord… traveling in nature with cotton and leather.  All is as it should be.
Size:  23″h x 21″w x 6″d
Volume:  2898 c.i. (Actual) 5216 c.i. (Expanded approx.)
Pockets:  2 external slip pockets; 1 internal map pocket.
Closure: Internal rain flaps; large flap over main compartment..
Shoulder Straps:  Harness leather; foam pad; buckskin.
Compression System:  Leather straps and buckles, para cord, d-rings.
Base:  Double canvas.
Weight:  5.5 lbs. (Approx.)
Materials:  18-oz. waxed canvas; premium leather; solid brass hardware.
Made in the USA.
Frost River products are hand-crafted and made without compromise from the highest quality components.  Their forefathers knew what Frost River knows now: That deep forests, driving rains, drifting snows and rock-strewn portages do a great job of helping you sort out your character and find the parts of you that really matter.