Product Information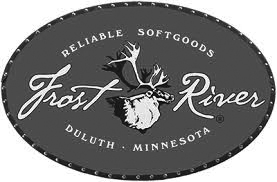 Description
No matter if on or off the beaten path, here's a daypack designed for use on campus or in a canoe.  Pockets, compartments and an optional sleeve serve a traveler well, however or wherever you may roam.
"All that is gold does not glitter, not all those who wander are lost. The old that is strong does not wither, deep roots are not reached by frost."  – J.R.R. Tolkien (1892-1973)
If your ranging requires a trusty pack, the Itinerant lives up to its name.  Just because its field tan color is at home in a duck blind, doesn't mean it can't blend in with Ivy League décor.  A wanderer doesn't need to live in Middle Earth to appreciate durability.  Its 18-oz waxed canvas is tough; it earned the name "Tin Cloth" and its protection holds up through the ages.  A full-sized laptop slips neatly into the main compartment.  The outside zippered compartment offers dividers, and the inside pocket is ready to protect electronics, tinder, or whatever treasures you need to keep high and dry.  The design is modern, but the materials remain unchanged — tough canvas, robust leather, and solid brass.  Reliable packs made in the U.S.A. at Frost River I Duluth, Minnesota.
Size:  16″h x 12″w x 5″d
Pockets:  Internal hanging zipper; external zipper with smaller organizational pockets inside.
Closure:  Coil zipper with 2 pulls.
Shoulder Straps:  2.25″ pistol belt cotton web with harness leather attachments.
Grab Handle:  1″ cotton web.
Base:  Double canvas.
Materials:  18 oz. waxed canvas; premium leather; solid brass hardware.
Made in the USA.
Frost River products are hand-crafted and made without compromise from the highest quality components.  Their forefathers knew what Frost River knows now: That deep forests, driving rains, drifting snows and rock-strewn portages do a great job of helping you sort out your character and find the parts of you that really matter.