Product Information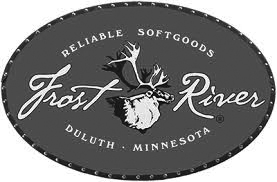 Description
Classic daypack in a classic canoe pack design, updated for your everyday adventures.
"so·journ noun \ˈsō-ˌjərn\ : a period of time when you stay in a place as a traveler or guest" – Marriam-Webster Dictionary
If a temporary stay has you carrying stuff along, consider stowing it in a Sojourn Pack.  This could be a "do-it-all" pack for use on or off the beaten path.  The Sojourn is available with more capacity as a box style pack where there are gussets sewn into each side.  This style offers a full length slip pocket inside at the back.  There's also a hanging zippered pocket.  It's crafted from waxed canvas, solid brass, and  premium leather at Frost River in Duluth Minnesota, USA.
Size:   16″h x 15″w x 5″d. 1200 c.i. (Approx.)
Weight:   2.70 lbs.
Pockets:   Internal hanging zipper pocket; full-height slip pocket (inside back).  Outside slip pockets.
Closure:  Large flap over main compartment.
Shoulder Straps:  2.25″ Pistol belt cotton web.
Grab Handle:  1″ cotton web.
Base:  1″ cotton web.
Materials:  18-oz. waxed canvas; premium leather; solid brass hardware.
Made in the USA.
Frost River products are hand-crafted and made without compromise from the highest quality components.  Their forefathers knew what Frost River knows now: That deep forests, driving rains, drifting snows and rock-strewn portages do a great job of helping you sort out your character and find the parts of you that really matter.