Product Information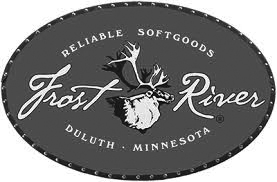 Description
Need a heavy duty apron for use in your shop?  Frost River aprons are built to be used.  With the same heavy duty construction as in Frost River packs, these aprons will help protect the wearer from the errant shavings, splashes, bits and flecks that come along with making something great.  Frost River makes these for the makers and fixers out there!
The Frost River Shop Apron works to keep your clothes clean no matter what type of shop in which you may work.  The durability and functionality would be wasted if it were limited to kitchen duty only… this thing is made to be worked in!  Waxed canvas construction, it features three pockets across the bottom hem.  Chest pocket with twin pencil slot.  It has a neck strap with ties at the back.  Serious workwear for whatever job needs doing!
Pockets:  3 slip pockets
Materials:  18-oz. waxed canvas; cotton web loop and tie.
Made in the USA.
Frost River products are hand-crafted and made without compromise from the highest quality components.  Their forefathers knew what Frost River knows now: That deep forests, driving rains, drifting snows and rock-strewn portages do a great job of helping you sort out your character and find the parts of you that really matter.  Handcrafted at Frost River in Duluth, Minnesota.