Product Information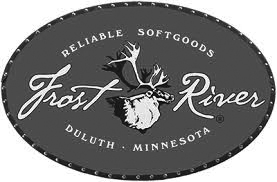 Description
A classy waxed canvas bag with heavy leather handles.  The Boardwalk tote has external pockets.   Handles are adjustable and the bag is made of waxed canvas at our shop in Duluth, MN.   The Boardwalk Tote is aimed to please and guaranteed to last, with adjustable handles, zip tops, premium materials, all handcrafted at Frost River— will make a great everyday carry companion.  This style rides flat, has a function-first design that's made to be used.
Duluth's Canal Park is home to the Aerial Lift Bridge, the start of The Lakewalk, great restaurants, the Canal Park Brewing Company, a television station, and it's a great place to watch salties (ocean going ships) and lakers (bulk-carrying ships that just sail the Great Lakes) come and go from the port.
Size:  14″h x 16″w x 4″d.
Weight:  1.75 lbs.
Closure:  Nylon Coil Zipper with metal pulls.
Handles:  36″ x 0.75″ Harness Leather.
Interior Pocket:  Hanging Zipper.
Exterior Pockets:  Wrap-around slip pockets.
Materials:  18-oz. waxed canvas; premium leather; solid brass hardware.
Made in the USA.
Frost River products are hand-crafted and made without compromise from the highest quality components.  Their forefathers knew what Frost River knows now: That deep forests, driving rains, drifting snows and rock-strewn portages do a great job of helping you sort out your character and find the parts of you that really matter.