Product Information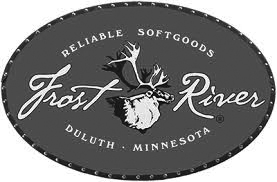 Description
A briefcase that can act as luggage, the Navigator offers gusseted side pockets, a big main compartment and organizing panels.  It's big enough to be luggage, but small enough to be a briefcase.  It's a go-to multifunction bag.
Good looks and large capacity define the Navigator.  Down the center, the Navigator is a pretty true briefcase.  It is among the largest briefcases in Frost River's line.  The main compartment offers space for a widescreen laptop/notebook computer and files.  There are spaces for writing utensils, paper files, business cards, the day to day stuff a person may need on the job.  On each side of center there are huge pockets secured with twin leather straps.  These aren't just pockets for papers, you can put big bulky stuff in there too like rain gear and a change of clothes.  The Navigator spans a gap for travelers who want one bag to act as briefcase and luggage.
Size:  14″h x 17″w x 6.5″d
Weight:   3.6 lbs.
Coil zipper closure with 2 pulls.
1 large exterior pocket each side.
Leather strap and buckle closure.
1 interior zipper pocket, 1 interior slip pocket.
Smaller slip pockets and business card holder.
2″ Cotton web shoulder strap with adjustable slide and snap hooks.
1.5″ cotton web handle with leather handle cover.
Double canvas base.
Materials: 18-oz. waxed canvas; premium leather.
Solid brass hardware.
Made in the USA.
Frost River products are hand-crafted and made without compromise from the highest quality components.  Their forefathers knew what Frost River knows now: That deep forests, driving rains, drifting snows and rock-strewn portages do a great job of helping you sort out your character and find the parts of you that really matter.  Frost River — Built by hand.  Made in the USA.