Product Information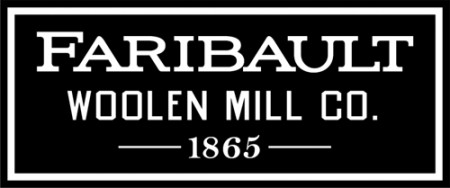 Description
In celebration of Faribault Woolen Mills' 150th Anniversary, they're proud to introduce a limited edition of their iconic Pak-A-Robe, under their vintage Faribo brand name.  First introduced in 1949, the Pak-A-Robe is a plaid stadium throw (also known as a "robe") paired with a matching carrying case, which doubles as a seat cushion.  For this reissue, they partnered with Duluth Pack to construct a case from stout canvas with a bridle leather handle and zipper pull.  It's the perfect match to their pure lambs wool throw, created in vintage plaids from their Pak-A-Robe archives.  Even the label and hangtag is a faithful reproduction of the original.  At the stadium, cabin or picnic or in the car or boat, it's a collector's item you can use every day.
Plaid – Nokomis Red
Dimensions:  50″ x 60″
100% lambswool throw –
Canvas case with leather handle
Dry clean only
MADE IN AMERICA
FABRIC:  100% Lambswool
CARE INSTRUCTIONS:   With a little care, Faribault Woolens will last for generations.  Wool is the original miracle fiber.  It's naturally stain, wrinkle and water-resistant, so Faribault wool products rarely need cleaning.  In fact the best way to refresh your woolens is the natural way:  Simply shake or gently brush the woolens and hang them outdoors.
Dry cleaning is recommended.  You can also hand wash in cold water with a mild cleaning agent designed for wool.  Hand wash does not mean the Gentle or Hand Wash cycle in a washing machine, as the agitation can cause the fibers to interlock.  Line dry, taking care to rotate the woolen to prevent stretching.  Iron only on low, only if necessary.  Do not bleach.  If these instructions aren't followed significant shrinkage and a change in texture could occur.
The Faribault Woolen Mill Co. label pays tribute to their history, incorporating the Faribault Woolen Mill's traditional marks and messages. It is your assurance of quality and comfort from one of the last vertical woolen mills in America.