Product Information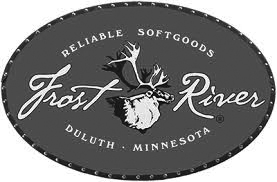 Description
A simple shoulder bag with historic style, the Grand Marais Mail Bag was inspired by the old postal mail-carrier satchels.  This one's got waxed canvas water resistance and Frost River Reliability.
Styled after bags carried by letter carriers of the past, Frost River's Grand Marais Mail Bag has a unique vintage-utility feel.  Lighter weight 10.10-oz. canvas sheds weight but stays reliable.  The 1-1/2″ cotton web shoulder strap is adjustable with a brass slider. The twin d-ring closure works with the foldable top so the bag can be folded short with a little load or extended up to be used to carry taller objects
Size:  13″h x 11″w x 3″d
Closure:  2 d-rings, cotton web tie.
Strap/Length:  1.5 " cotton web, adjustable slide, 60″
Materials:  10.10-oz. waxed canvas;  cotton web; solid brass hardware.
Made in the USA.
The shoulder strap is adjustable for length, the roll-down opening is adjustable for height and capacity.  It's made at Frost River from classic waxed canvas; here's a bag that'll last and be at your side for years.
Frost River products are hand-crafted and made without compromise from the highest quality components.  Their forefathers knew what Frost River knows now: That deep forests, driving rains, drifting snows and rock-strewn portages do a great job of helping you sort out your character and find the parts of you that really matter.