Product Information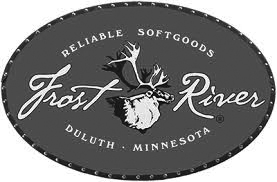 Description
This waxed canvas daypack has a rolltop pack design to keep water out.  It includes a burly construction, a comfy & unique brass ring yoke, inner zippered pocket, side slip pockets and front lash squares and accessory loops.  Simple, reliable and adaptable, just roll the top.  Guaranteed for life.
The simple adaptability of the Arrowhead Rolltop makes carrying a small bundle, or a large load, a breeze.  If you're only carrying a little bit, roll the top all the way down and cinch the leather straps to the bag.  Need more space?  Unroll the top.  The long straps and extra height allow expanded capacity.  Waxed canvas is water resistant, and when matched with a rolled top it is especially weather tight.  There's a loop for a blinking bike light, along with lash squares to tie stuff on… it's a waxed canvas commuter pack that's made in Duluth and really hauls!
Size/Volume:  18″h x 12″w x 5″d (Rolls open to 27″h.), 1080 c.i. (Approx.)
Weight:  3.4 lbs.
Pockets:  2 external 2-in-1 pockets with snaps, 1 padded internal slip, 2 internal slip at sides.
Closure:  Snaps close the mouth, and top rolls down to close the bag.
Shoulder Straps:  2.25″ pistol belt cotton web with harness leather attachment. Attaches to yoke ring.
Grab Handle:  1″ Cotton Web.
Made in the USA.
The Arrowhead ECO offers 2-1 side pockets that'll snap closed and are perfect for water bottles.  There's a sleeve inside, and internal pockets on each side.  They're just the right length to handle narrow items but not so deep as to lose your stuff at the bottom.  The Arrowhead Trail Rolltop Pack is a waxed canvas commuter pack that is built to last and work for you   Made at Frost River in Duluth, Minnesota, U.S.A and Guaranteed for life.
Frost River products are hand-crafted and made without compromise from the highest quality components.  Their forefathers knew what Frost River knows now: That deep forests, driving rains, drifting snows and rock-strewn portages do a great job of helping you sort out your character and find the parts of you that really matter.