Product Information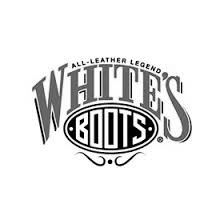 Description
White's 100% natural, all-season boot care oil and preservative. Contains a longer lasting beeswax/propolis suspension with anti-bacterial properties. Preserves and protects against moisture, mildew, bacteria and salt. Will not soften leather or rot stitching. Contains 16 ounces. Made in the USA.
Protecting your new White's investment with proper care will quickly extend the life of your boots.
Take special attention in cleaning your boots daily by washing off mud and dirt.
Avoid drying wet boots near sources of intense heat.
After boots are clean and dry, apply light boot oil.
During it's over 100-year history, White's has maintained an unwavering focus on quality in the boots that it builds and the products that it provides.  Today they still build their boots one at a time by hand for one simple reason, to ensure that their customers enjoy the finest boots made anywhere in the world.  They know that's a strong claim, but it's one they gladly back every day by continuing to use only the finest materials, designs, and craftsmanship.