Product Information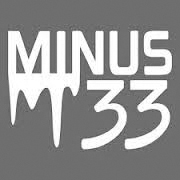 Description
When the warmth of summer starts to peek out from winter, you'll be glad to reach for this great tee!  Use it as a base layer on a chilly morning or wear it all by itself during your next summer summit.  Soft and versatile, you won't believe how many uses you'll find for it.    Oh…and did we mention it won't stink?!
170 g/m2 Jersey Knit
17.5 Micron Merino Wool
UPF Rating 25
CARE:  Machine Wash. Tumble Dry.  Total Easy Care (TEC) Merino apparel is designed for today's busy lifestyle. Total Easy Care Merino garments are all machine-washable, and are suitable for tumble drying. Even after frequent laundering they retain an 'as new' appearance. They won't shrink, lose their shape, fade or color-bleed. They remain soft and comfortable for the life of the garment.
Washing and Drying Instructions:  DO
Turn Inside Out
Wash with like colors
Machine Wash Cold on Gentle Cycle with a mild or wool-specific detergent
Tumble dry low heat
Store your wool in an airtight container when not in use
DO NOT
Do not use a fabric softener – our wools are super soft already. Fabric softener coats the wool in chemicals that inhibit wool's natural wicking and thermal properties!
Do not use detergents that contain bleach
Do NOT use Bleach of any kind – Bleach destroys wool!
Merino Wool is no longer reserved for Winter.  Minus33's Lightweight clothing is designed to be worn year round as a base layer or as a solo piece in the spring and summer.  Minus33's incredibly soft Merino Wool provides great temperature regulation with its natural moisture wicking technology.  Merino Wool is naturally odor resistant and Minus33's machine washable/dryable easy care instructions make cleaning a breeze.   Whether you're hiking the mountains in spring or rock climbing in summer, this Lightweight product should never leave your back.   Minus33 Lightweight items are always the first layer on and the last layer off.
Minus33 Merino Wool Clothing and Wool Baselayer was started with the foundation of providing high quality, warm, comfortable and functional Merino Wool Clothing, Socks and Blankets to the active and Outdoor community.