Product Information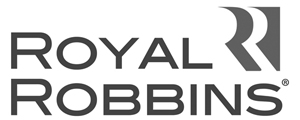 Description
The Double Back Overshirt gives a reversible spin to the traditional working man's overshirt.  Reversible inside and out, the Double Back features a durable, long-lasting construction.  Wear more, buy less.  It's a heritage of rugged mountainwear that never gets old.
Relaxed Fit
Reversible, heavyweight overshirt
Features plaid pattern on one side with a micro-stripe on the other
Chest pocket on both the interior and exterior
Center back locker loop
Thick yarns for added durability
FABRIC:  Thick yarns and a chunky weave give this soft double cloth a heritage look that can be worn along or as a light jacket.  Heavyweight construction for durability.
Double Cloth Cotton
9.6 oz. 100% Cotton
SPECIAL FEATURES:
Durable:  Designed to withstand increased wear and tear.
UPF Protection:  Sun protection. Reduces your skin's UV radiation exposure significantly.
Get what you really wanted, and be outfitted for your next adventure.  Travel-friendly styles for warm and cool weather climates.
Royal Robbins and his wife Liz were iconic Sierra Nevada rock climbers during the 1960s. They belonged to a progressive band of climber/philosophers who pioneered the term "clean climbing": a set of practices and techniques that enabled them to climb big walls with little or no damage to the rock, a literal representation of their lived ethos of deep respect for the natural world.  With that foundation of conservation and their successful business comes the responsibility to contribute positively to society on a global scale as well as in our backyards.