Product Information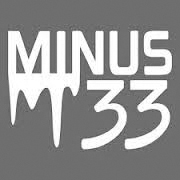 Description
Versatility. Versatility. Versatility.  If you haven't guessed it already, this 1/4 zip is extremely versatile!  Comprised of Minus33's Midweight fabric, it provides the extra warmth and insulation you need when battling the cold.  Ideal for when temperatures vary throughout the day, zip it up to utilize the mock neck, or unzip it to vent out unwanted body heat.  Take it on your next outing and you'll soon find you won't leave home without it!
• 100% 18.5 Micron Merino Wool
• 230 g/m2 Interlock knit construction
• Flat lock seams to prevent chafing
• Machine washable and machine dryable
• Weight of Garment Size Large = 11.85 oz. (336 grams)
CARE:  Machine Wash. Tumble Dry:  Total Easy Care (TEC) Merino apparel is designed for today's busy lifestyle.  Total Easy Care Merino garments are all machine-washable, and are suitable for tumble drying.  Even after frequent laundering they retain an 'as new' appearance.  They won't shrink, lose their shape, fade or color-bleed.  They remain soft and comfortable for the life of the garment.
Washing and Drying Instructions:
DO
Turn Inside Out
Wash with like colors
Machine Wash Cold on Gentle Cycle with a mild or wool-specific detergent
Tumble dry low heat
Store your wool in an airtight container when not in use
DO NOT
Do not use a fabric softener – our wools are super soft already. Fabric softener coats the wool in chemicals that inhibit wool's natural wicking and thermal properties!
Do not use detergents that contain bleach
Do NOT use Bleach of any kind – Bleach destroys wool!
Minus33 Merino Wool Clothing and Wool Baselayer was started with the foundation of providing high quality, warm, comfortable and functional Merino Wool Clothing and Merino Wool Socks to the active and Outdoor community.