Product Information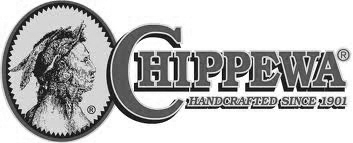 Description
Chippewa's Black Engineer is a 12-inch tall Men's boot with a plain toe. It has Texon® insoles and is proudly handcrafted in the USA.
Leather:  BLACK ODESSA
Construction:  GOODYEAR® LEATHER WELT
Lining:  MAPLE CALF LEATHER
Shank:  Triple Ribbed Steel
Outsole:  VIBRAM® NITRILE YELLOW PLUG
Midsole:  4 Iron Rubber / 6 Iron Robus Combination
Hardware:  Non-Tarnishable D-Rings
Insole:  TEXON®
It all started in a small factory on River Street in downtown Chippewa Falls, Wisconsin in 1901.  Chippewa Boots continues the tradition.  To this day, Chippewa Boots have remained uncompromising in their quality; representing integrity, heritage, and performance by preserving a high-quality, authentic product made with the finest materials.  As one of the oldest outdoor footwear brands in the world, Chippewa Boots will continue to provide overachievers everywhere with authentic and dependable classic high-quality footwear made to withstand countless adventures for years to come.