Product Information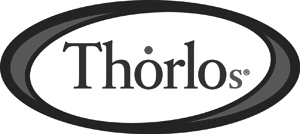 Description
Designed for carefree feet!  Experia is powered by THORLO anatomically engineered pads for foot protection without bulk and weight.  The sculpted padding helps prevent blisters and foot pain by absorbing the shearing and impact forces experienced by your feet.  Multi-spot design is crafted to allow you to run, walk and play longer, better and most importantly…carefree!
Thorlos clinically-tested padding reduces blisters, pain, pressures and moisture—and make your feet feel better, guaranteed.
Thorlos padding has been the subject of eight independent clinical research studies that were published in peer-reviewed medical journals. The results showed the proprietary padding reduces foot pain, blisters and other foot conditions, pressures on the foot and moisture.
Low Cut
Thin Cushion
Proudly made in the USA.
BENEFITS:
Lightweight Achilles Tendon pad protects against rubbing and chafing while functioning as a heel lock.
THOR•WICK®COOL fiber in the ball and heel pads provides enhanced moisture management.
Specially sculpted THORLO® pads in the ball and heel provide protection from shear and impact where needed. All but most of the essential padding, significantly reducing the weight of the sock.
Ultra lightweight sock frame. Nylon covered LYCRA® provides contoured aerodynamic glove-like fit.
Mesh Polyester for maximum breathability.
CONTENT:  66% THOR•WICK® COOL, 20% Nylon, 13% Polyester, 1% Elastic
CARE INSTRUCTIONS:  For longer product life, maximum protection and comfort, wash and dry inside out (to fluff up the pads) using liquid fabric softener after each use (to lubricate the fibers for longer life).  For optimal benefits, liquid fabric softeners are always recommended.  Do Not Bleach.  Wash Normal: 105F/40C.   Dry Normal Medium.  Do Not Dry Clean.   Do Not Iron.
When Jim Throneburg invented the Thorlos brand in the early 1980s, he dreamed of two new guiding possibilities:  1) Sustainability of the company beyond his own lifetime, and 2) Being the best in the world at foot protection.   As a result, THORLO shifted their primary focus from the sock business to the relationship business. Their official vision and mission became all about Sustainable Relationships, and the Thorlos brand experience was born.