Product Information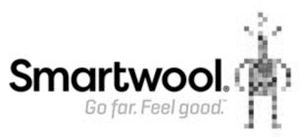 Description
When you're traveling around for weeks with one pack, you need socks you can wear for days on end without standing up on their own.  The Feathered Incline begs for adventure but also bides its time in-between with all the benefits of Merino and added pops of color.
CONTENT:  Knit in USA of Imported Yarn: 74% Merino Wool, 24% Nylon, 2% Elastane
CARE:
Machine Wash Warm Gentle Cycle. Turn inside out before washing.
Do Not Bleach. Bleach damages the natural wool fiber.
Tumble Dry Low. Lay flat or line dry for best appearance.
Do Not Iron. Who will argue with that?
Do Not Dry Clean. You can care for this all on your own!
What you get from SmartWool isn't just a product;  it's the ability to do more of what you love, in extraordinary comfort.  SmartWool combines high-performance Merino with state-of-the-art technology to create products that power you through your great adventures and keep you comfortable all along the way.   Go far. Feel good™