Product Information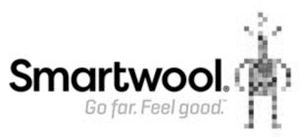 Description
Flowers for the power to sled, skate, trek, tour, stick-check, and fortify an igloo.   The Wintersport Flower Patch sock blends medium cushion with a flat-knit toe seam and a playful spray of petals.
Medium full cushion leg and sole
SmartWool® inside for moisture, temperature and odor control
Flat knit toe seam
Knit in USA of Imported Yarn:  59% Merino Wool, 39% Nylon, 2% Elastane
CARE:
Machine Wash Warm Gentle Cycle. Turn inside out before washing.
Do Not Bleach. Bleach damages the natural wool fiber.
Tumble Dry Low. Lay flat or line dry for best appearance.
Do Not Iron. Who will argue with that?
Do Not Dry Clean. You can care for this all on your own!
What you get from SmartWool isn't just a product;  it's the ability to do more of what you love, in extraordinary comfort.  SmartWool combines high-performance Merino with state-of-the-art technology to create products that power you through your great adventures and keep you comfortable all along the way.  Go far. Feel good™