Product Information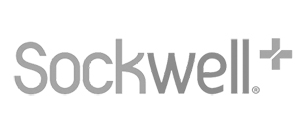 Description
Therapeutic Performance.  Relaxed Fit Socks
Diabetic Friendly
What says "adventure" better than a great pair of wool socks peeking up over the top of your favorite hiking boots?  Sockwell's Big Easy Crew Socks will make it into your pack every time.  Thermoregulating and moisture managing, they keep you dry and fresh out on the trails.  Cashmerino wool is specifically blended with soft bamboo rayon to make these socks so comfy you won't want to take them off when you loosen up your laces back at base camp.  Other great tech specs include:
Spandex throughout the sock
Relaxed fit true rib leg
Non-binding relaxed fit foot
Seamless toe closure
Non-binding true rib top
Relaxed fit leg
Seamless toe closure
Protective pressure dispersing cushioning
CONTENT:  42% Merino Wool, 42% Bamboo Rayon, 14% Stretch Nylon, 2% Spandex
CUSHIONING:  Ultra-Light Cushion sole.
CARE INSTRUCTIONS:
Machine wash warm / Turn socks inside out
Tumble dry Low
Do not Bleach
Or, choose the Environmental Best Practice: Cold Wash and Air Dry. Better for the planet, Good for the socks.
At Sockwell+, they craft therapeutic socks that combine natural high performance yarns, cutting edge knitting techniques, and a fresh eye for design and color.  FEEL BETTER IN STYLE.