Product Information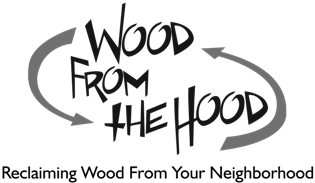 Description
Made of solid wood, these Wood From the Hood boards will provide a lifetime of pleasure, not only playing the game but just looking at the beautiful grains and patterns in the wood.  Board includes 4 metal pegs that are held in place on the board by inserted magnets.
The Small boards average about 12″ long and 5″ wide.  Boards are 3/4″ thick and finished with an environmentally friendly but durable clear finish.
Note, wood grains and size will change with the beauty of the individual piece of lumber used to create the product.
Wood from the Hood was born from a simple idea:  Reclaim discarded trees from urban neighborhoods to create beautiful, high-quality wood products.  The idea came to Cindy and Rick Siewert as they watched an old Ash tree being cut down in their yard. Losing their tree was hard enough, but hauling it to a landfill was not an option. With over twenty-five years in the commercial cabinetry business, the Siewerts knew the life of this tree didn't have to end because it was being removed.  Currently, most trees in the metro region are sent to landfills, shredded into landscape mulch, or burned.  Wood from the Hood is changing that.  By reclaiming wood from all over the Twin Cities (like the Ash tree from Rick and Cindy's yard), these trees are able to live on in the form of sustainable, handcrafted wood products.